Two For The Road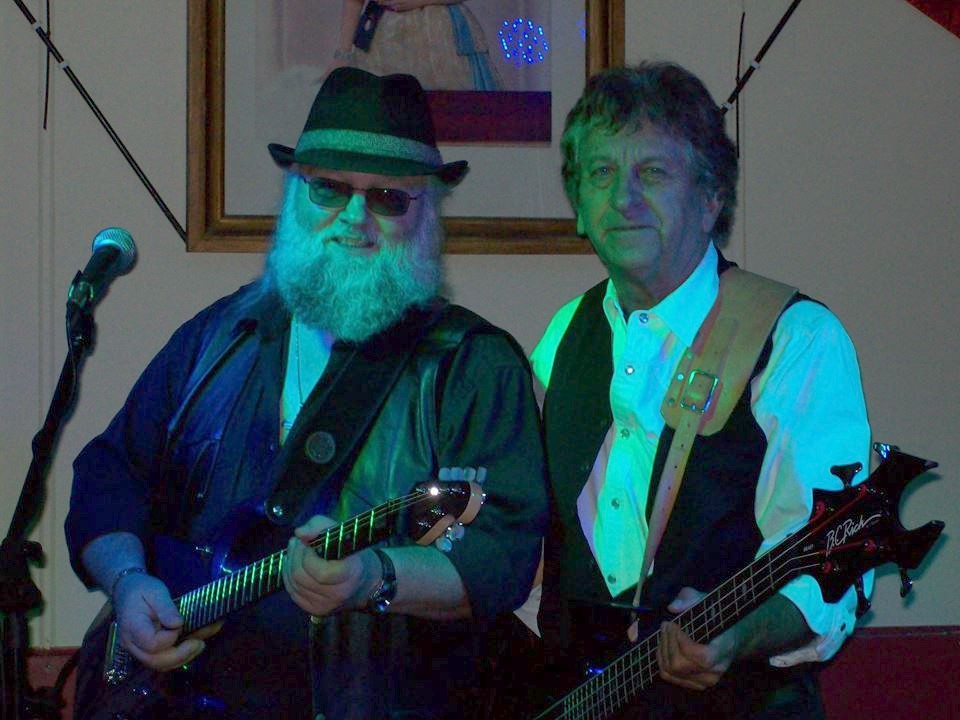 Bill Koluk and I have formed a duo to be called "Two For The Road". It will be a mix of rock and roll (50's and 60's) and some 70's classic rock, blues and country combined to make a great night of music. With Bill on bass and vocals and myself on guitar and vocals, we will be playing all the music you know and love.
Two For The Road will be playing their last show on January 1, 2020. It has been my pleasure to play with Bill Koluk for the last 6+ years. I have made the decision to end the duo and retire from playing completely for an extended period of time. For the record, Bill had done nothing wrong and had nothing to do with my decision. He is one of the best musicians I have ever had the privilege to work with. I am just tired of all the responsibilities required to keep going. I have been a singer, guitarist, booking agent, sound man, drum technician, back track creator, set list maker, lighting technician and of course the physical part of loading and unloading gear. It has gotten to the point where I don't enjoy what I do much anymore. After 37 years in music, practically non-stop, I need a much deserved break.
I wish Bill the best of luck going forward and should he find someone to replace me I will support him all the way. If, someday, I decide to return to the stage, it will be in a situation whereas I will only have to be a singer/guitarist, nothing more.
Thanks to everyone who has supported me as a solo over the years and especially those who have supported Two For The Road!!